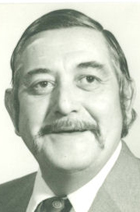 Jean Dubuc
Jean "John" Dubuc, 84, of Waterloo, died Wednesday, November 13, 2013, at Manorcare Health Services of natural causes.
He was born February 8, 1929, in Elbeuf, Haute Normandie, France, son of Andre and Suzanne Petit Dubuc. He married Renee Berthe on February 7, 1949, in France; she died June 15, 2010.
Mr. Dubuc graduated from school in France. He and his wife were butchers in France until coming to America in 1968. He worked maintenance at Price Laboratory School, Cedar Falls, and then was a school bus driver for Waterloo Community Schools, retiring in 1999. He served in the military in France.
Survived by: a daughter, Martine Dubuc of Waterloo; a son, Philippe of Waterloo; three grandchildren, Joshua (Roxanne) Dubuc, Amanda (Matt Morris) Durnin, and Heather (Rob) Quail; and three great-grandchildren, Haley Pickard, Melissa Hoen, and Madtlein Morris.
Preceded in death by: his parents.
Private family services: were held at Locke Funeral Home, with burial in Waterloo Cemetery.
Memorials: may be directed to the family.
Condolences may be expressed at www.LockeFuneralHome.com
Copyright Waterloo Courier on-line edition; downloaded November 18, 2013.